The Washington Metropolitan Area Warning System (WAWAS)
System Diagram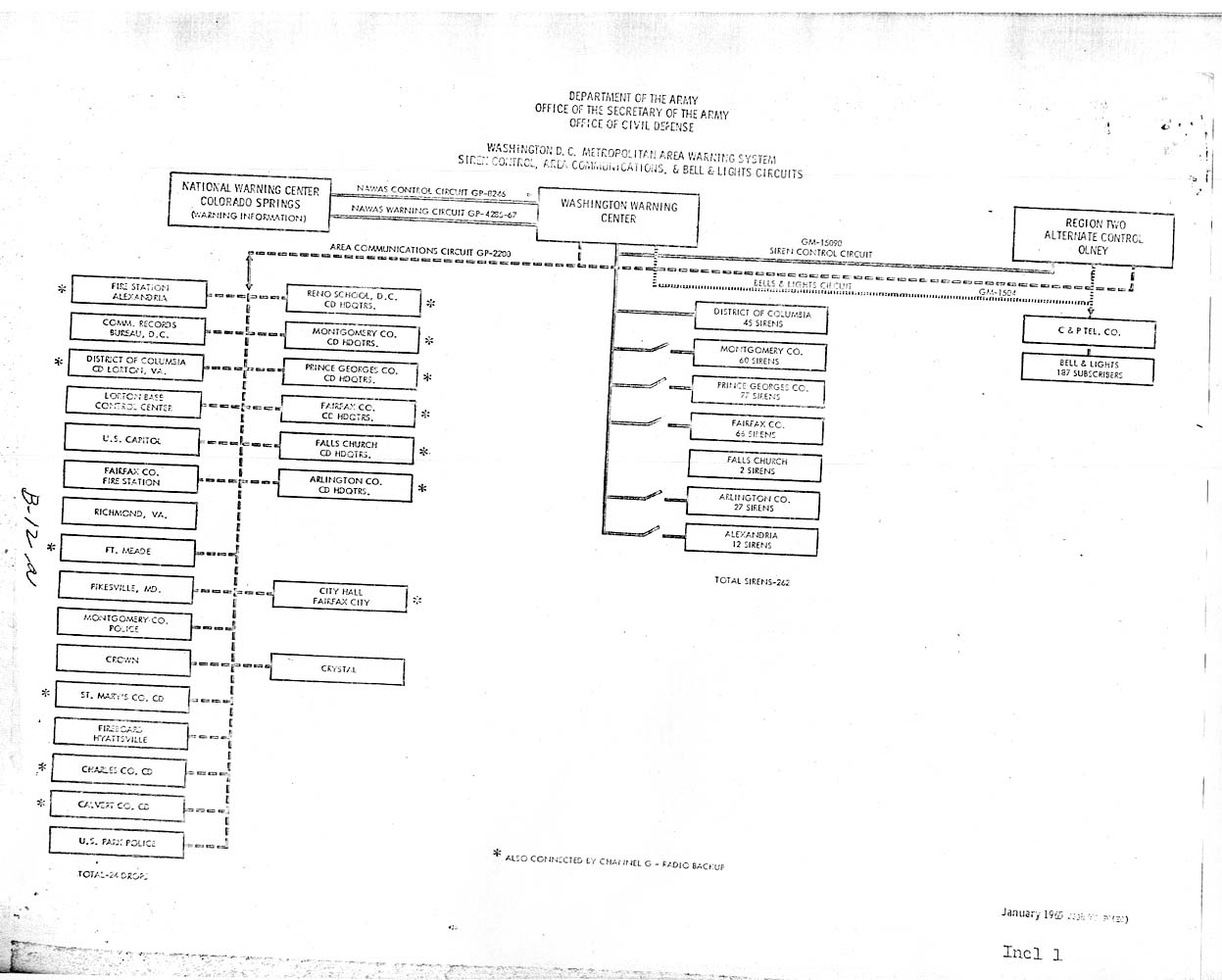 Source: National Archives at College Park, Record Group 371, Series "Budget, Planning, and Operations Files of the Defense Communications System" (Entry 3), Box 14, Folder "IV, D, 1 User Svc. & Networks"

This diagram is from page B-12a of the Army Dedicated Network Study, conducted in 1965-1966 by the Defense Communications Agency (predecessor to the Defense Information Systems Agency).

Among the stations listed on the left-hand side of the diagram, two are code names for important locations: CROWN was the White House, and CRYSTAL was the Presidential Emergency Facility located within the Mount Weather underground complex.
Return to...