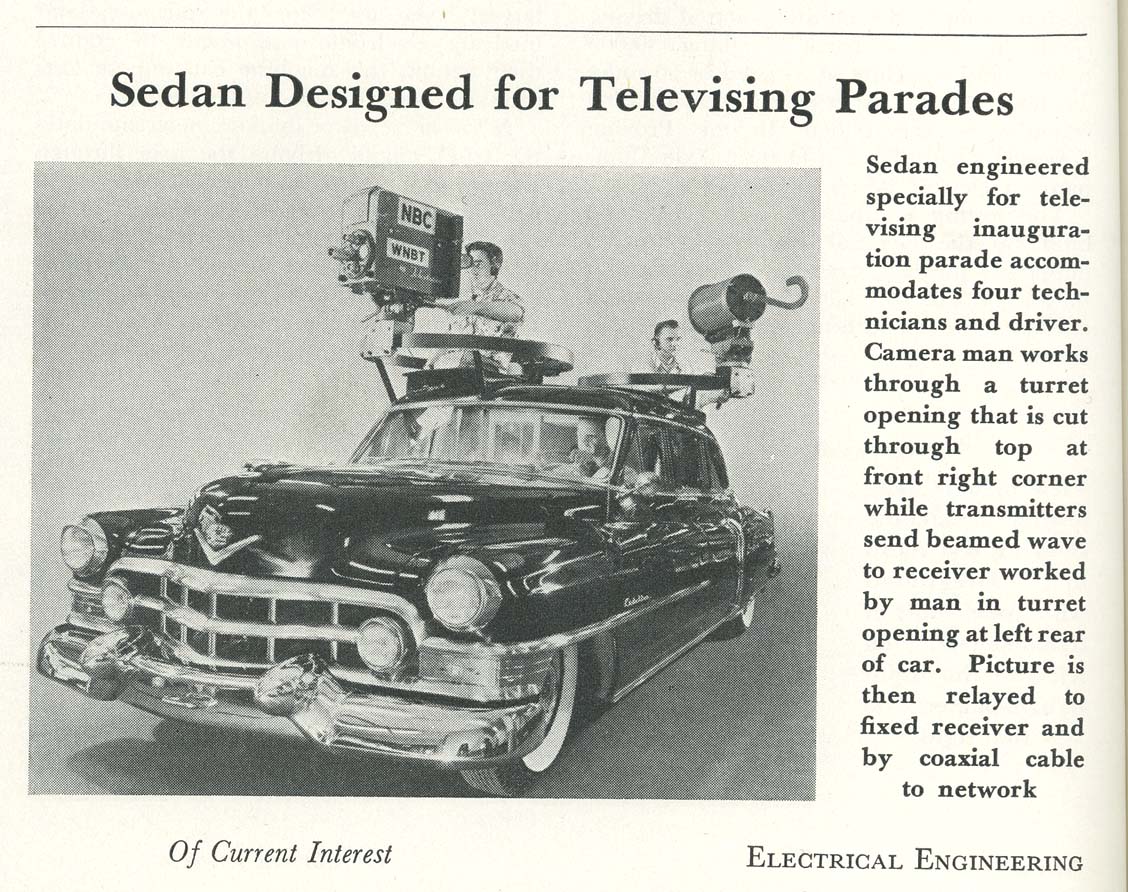 From the March 1953 issue of "Electrical Engineering" magazine, page 276
The vehicle was an extensively-modified Cadillac limousine. It had a crew of five: the driver (who also operated a hand-held camera at stops along the parade route), the cameraman and microwave operator on the roof, and an announcer and broadcast technician in the back seat. The dish portion of the microwave transmitter is missing in this photo. The unit transmitted to a receiver location on the dome of the U.S. Capitol.
The mobile unit and associated TV facilities are described in an article titled "Television Coverage of the Presidential Inauguration", in the June 1953 issue of "RCA Review" magazine (Vol. XIV, No. 2, p.259).
Return to...
Created on March 9, 2007 at 21:03 by Albert LaFrance